Injectables: Your Answer to the Aging Process
Changes in your skin and facial structure, such as fine lines and wrinkles, thinning lips, and loss of definition in the cheeks and jaw can all easily give away your age. Depending on your specific concerns, injectables like Botox and Juvederm can help. The medspa at WildBerryMD is proud to offer patients aesthetic treatment with Juvederm and Botox in Tucson. These non-invasive treatments only take a few minutes, but they can make a dramatic change in your facial appearance. We can help you decide which injectable is right for you based on your unique concerns.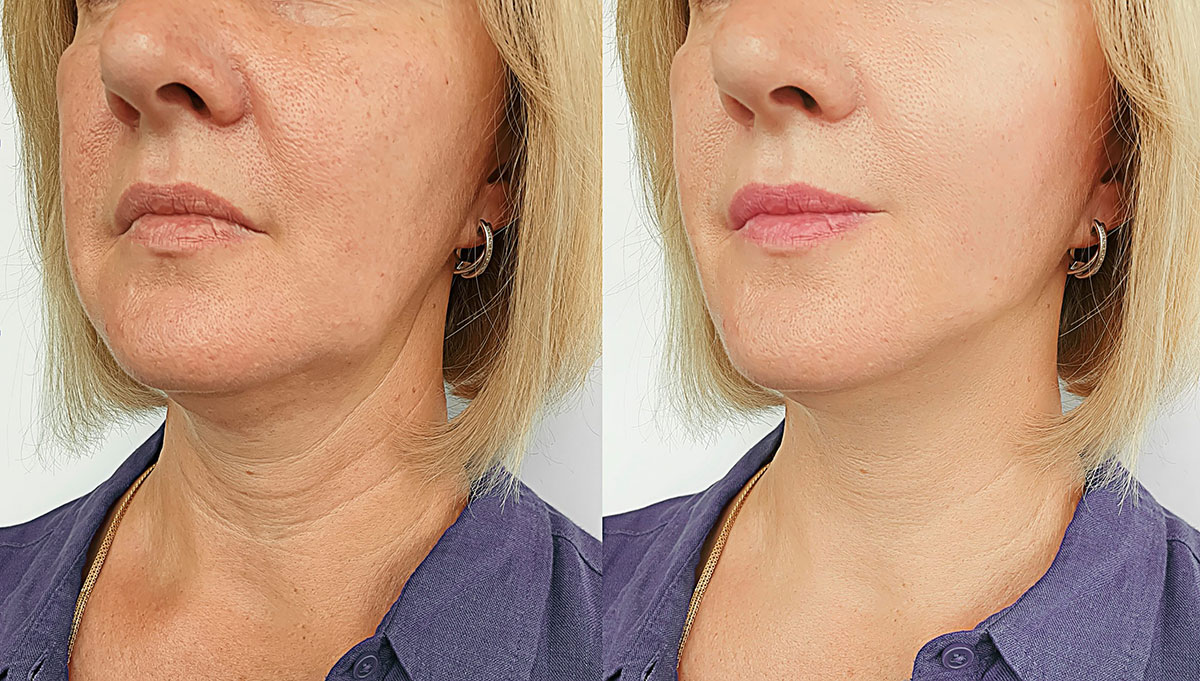 Loss of Facial Volume – As we get older, the facial structure changes as subdermal fat tissue thins and the skin texture becomes thinner and less elastic. Strategically placed Juvederm injections can restore volume in the cheekbones, jaw, or lips, creating more pleasing proportions and fullness.
Wrinkles – From crow's feet to frown lines to laugh lines, facial wrinkles are a common concern for patients seeking Botox and Juvederm treatments. Botox addresses wrinkles in the upper face, including 11 lines between the brows, crow's feet under the eyes, and forehead wrinkles. Juvederm can fill in lines in the upper or lower face using hyaluronic acid to restore lost volume.
Fine Lines – You don't have to wait for deep wrinkles to set in to do something about the aging process. In fact, many patients opt to have Botox treatment starting in their late 20s or early 30s to fend off brow and forehead wrinkles. At the first appearance of fine lines, you can consult us for an injectable consultation to find the solution that will work best for you.
Advantages of Juvederm and Botox
Cosmetic procedures often leave people unable to return to their routines for weeks or even months. Dermal fillers and Botox can be injected in the middle of the day with almost no down time! Patients often undergo Juvederm injections to achieve a more youthful appearance with as little down time as possible. Fillers are available to target nearly any area of the face, making it easy to regain a more youthful appearance that you can feel proud to show off. In addition, Botox can treat an assortment of issues, including forehead lines, frown lines, and crow's feet. Alternatively, Juvederm can help add more volume to the cheeks and fill in deep lines and folds around the face. Many patients also get Juvederm fillers to plump up and enhance the look of their lips.
Patient Safety
Here at WildBerryMD, all dermal filler and Botox injections are performed by an expert physician, Dr. Azam. Administering Botox or Juvederm injections is as much art as it is science. Therefore, each physician will have a unique technique for these aesthetic treatments. Dr. Azam has been providing aesthetic care to patients for decades, so he understands exactly how to deliver desired results. This ensures exceptional results and optimal patient safety for these medspa procedures.
Patient Perks
When you receive Botox and Juvederm treatments in our office, you will earn points through Allergan's Brilliant Distinctions program. Points can be put toward discounts on future medspa treatments with us. In addition, you can save with our current deals and promotions!
Sign Up for Our Health and Wellness Tips